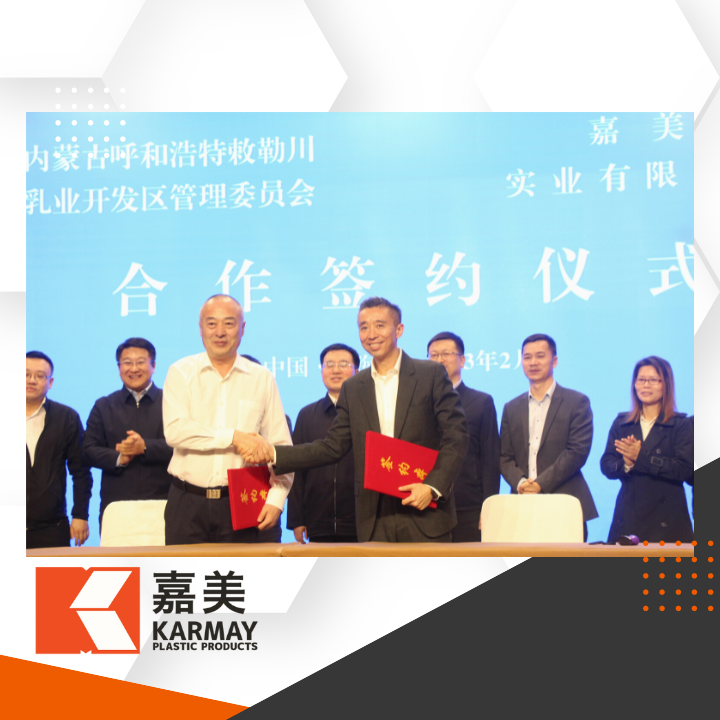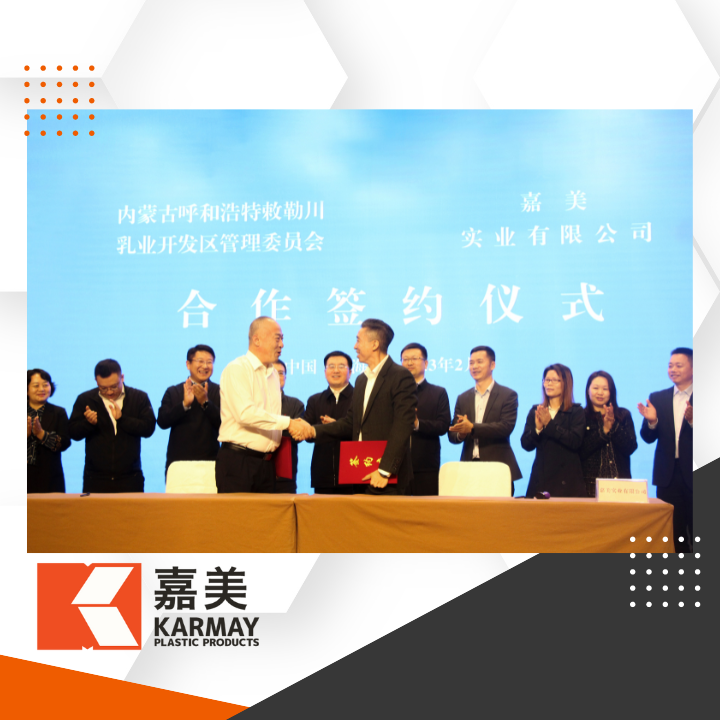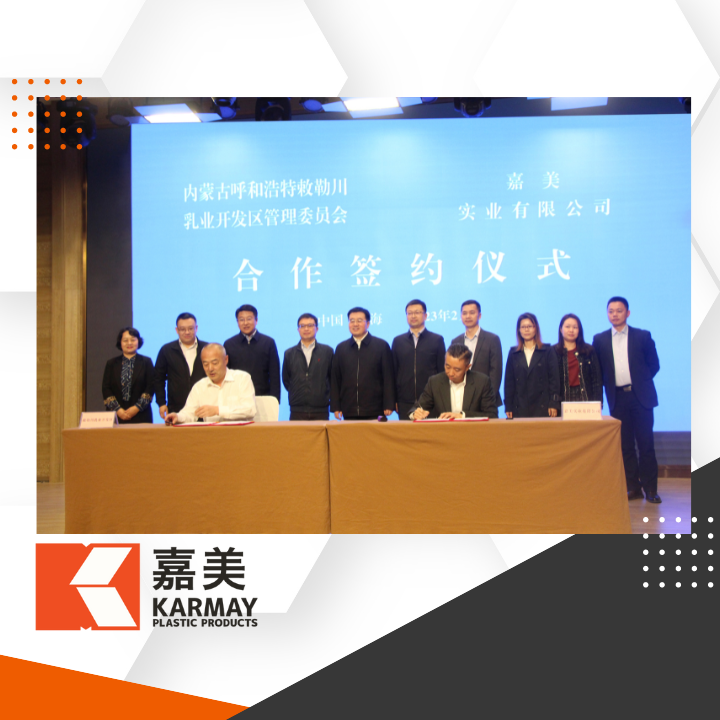 On February 23, 2023, the signing ceremony of the investment project between Cilechuan Dairy Development Zone and Karmay Industrial Limited was held in Zhuhai, Guangdong. Mr. Yun Xinming (Vice Mayor of Hohhot), Mr. Zhao Limin (Leader of Tumd Left banner), Mr. Liu Dapeng (Vice President of Yili Group), the respective leaders of Chilechuan Administration Committee and Mr. Bruno Man, General Manager of Karmay Industrial Limited attended the ceremony. Mr. Xu Xiangjun (Deputy Director of Cilechuan Dairy Administration Committee) and Mr. Freeman Tang (Executive Director and Chief Executive Officer of Cosmos Machinery Enterprises Limited) signed on behalf of both parties.
Karmay's new production base will be located in Hohhot City - Cilechuan Dairy Development Zone Industrial Park, with modern clean room, advanced injection moulding machine and automation facilities, we aim at building a high-end intelligent food packaging injection moulding industry.
Karmay has been specialising in the food packaging industry for nearly 30 years, providing high-quality plastic milk powder lids, IML and other food packaging containers for dairy, food and health products. The signing ceremony marks a significant milestone in the history of Karmay's development. It will be also a meaningful exploration for Karmay to give full play to its own advantages to get closer to the core geographic location of China's dairy industry and contribute its quality plastic packaging services for the dairy industry.